Science Subject Leader - Rachel Allenby
email - rallenby@oatlands-jun.n-yorks.sch.uk
Vision for Science
At Oatlands Junior School, the high-quality Science Curriculum provides the foundations for understanding the world through the specific disciplines of biology, chemistry and physics. All children learn about the essential aspects of Science including: knowledge, methods and processes, as well as developing a natural curiosity about different phenomena. Children are encouraged to understand how science can be used to explain what is occurring, predict how things will behave, and analyse what has happened.
Year 5 Science Week
A huge well done to all of the Year 5's this week. We have had a fantastic week learning all about science. All of the children have enjoyed planning their experiments linked to our Science Superheroes:
Comparative and fair testing
Observing over time
Pattern seeking
Identifying, classifying and grouping
Researching using secondary sources
A massive thank you to Mrs Moore, who really helped to bring science to life!
Science in Upper School - Spring Term
The children have thoroughly enjoyed learning all about Light and how we see. The highlight was definitely the eye tasting! We have also enjoyed making accurate models of the eye and investigating how light travels. We will be extending our learning of Light next term, as well as looking at our new topic Sound.
Eyeballs.....
To launch our new science topic LIGHT in upper school, we had a little bit of fun. Each child had an eyeball to touch, smell and taste. I was really impressed with those children who were brave enough to taste it without looking at it first. The children were very relieved to find out that they were actually eating lychees stuffed with raisins, not real eyeballs!!! Mrs Scarth even had a taste!
Planetarium Visit
This week, Year 5 and Year 6 children experienced the Planetarium, as part of our science topic on Earth and Space. The Planetarium is a massive dome that projects images and videos of different planets in the solar system. We toured the solar system, landed on the moon, flew through Jupiter's moon and glided along the ice rings of Saturn. It was an amazing experience enjoyed by all!
Scientist of the Week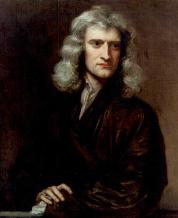 Isaac Newton
Scientist, Mathematician and astronomer
Lived: 1642 - 1727 in England
Newton studied at Cambridge University and is famous for developing the Theory of Gravity and the Laws of Motion, which you will learn about in Year 6. He also invented a new type of mathematics that we call calculus nowadays, and the reflecting telescope. A reflecting telescope uses mirrors to reflect light and form an image and it is how most modern telescopes work today.
Click here to find out more information!
Mr Ko-Ferrigno
A huge thank you to Mr Ko-Ferrigno for taking the time to work with 5/6C and 6M. It was fascinating to hear all about bacteria (the good and the bad) and its uses from an expert. We thoroughly enjoyed the session, especially the chance to try to grow our own bacteria. Throughout this week, we will be keeping an eye on our experiments and will write a report about our findings! Watch this space!
Bacteria Research
In Science week, 4H were lucky enough to have a visit from Anna's mum, Dr Kirkup, a GP. She showed them lots of cool stuff, from which plants make medicines to what some of the equipment is for. They even got to test some [fake] urine samples to see what conditions or illnesses people might have. It was a lot of fun!
4H also enjoyed learning about non-Newtonian fluids, hitting and gently touching a mixture of cornflour and water to see what happened. It was interesting to see how it behaved as a solid one minute and a liquid the next, depending on the force that was put on it!
4H
Science Week in Year 3
Year 3 celebrated Science Week by conducting a number of Science projects and investigations. We started the week by designing and building an Oatlands Bug Hotel and the children absolutely loved designing habitats for creepy crawlies and foraging around the playground to find materials to create them. We also investigated air resistance by making parachutes out of different materials and testing how effective they were by timing how long it took them to fall. Finally, on Friday, we had a really interesting and informative visit from pediatrician Dr Mona. She told us all about how she uses science on a daily basis to help diagnose poorly children and then find the right medicines to help make them better.
Cheetahs Science Week 2018
Cheetahs have had an incredibly busy Science Week!
We kicked off the week by making our very own lava lamps. To do this we used a clear plastic bottle, water, food colouring and effervescent fizzing tablets to create the movement. We investigated the different types of liquid and why they separated. The water and food colouring sank to the bottom and the oil sat on top. Once we had carefully poured all the liquid into the bottles (which is much trickier and more slippy than it looks!), we put in a fizzing tablet which reacted with the water causing it to rise to the top. See the video below to watch McKenzie's lava lamp in action.
Our second activity was making a 'Galaxy in a jar' - this we really fun! We used a jam jar, cotton wool, paint, water and glitter to create a galaxy effect. They look really good!
We have also looked at chromatography this week. Chromatography is the scientific word for colour splitting. We used filter paper, coloured pens and water to find out the base colours which made up the pens. This was really interesting and not all of our predictions were correct.
On Friday, Mr Ko-Ferrigno (one of our school governors and a scientist) came into our classroom to talk to us all about his job and the work he does with bacteria. We found out how tiny bacteria actually is and all of the good and bad bacteria there is. To finish off, we had a go at swabbing areas in our classroom to see how much bacteria is living on the things we use every day. We swabbed the light switch, our pencils door handles and even Miss Mansfield's keyboard! Watch this space to see how much bacteria there is in 6M.
Mrs Brett (Chloe's mum) also came in to visit us this week to talk all about her job as a midwife. She spoke to us about all the different roles she has in the community and how important the job is.
Thank you to all adults at home who have supported the class this week bringing in equipment and volunteering in class - you help is always very much appreciated!
Meerkats Visit from Mr Lusted
A special thank you to Archie's dad for visiting our class this morning to tell us all about his job as a Director of Programme Management. It was really interesting to hear about the different projects he looks after around the world.
Mr Lusted Visit
Science Week in Macaws class
We have had a fantastic week planning our own investigations for Science Week. Some of us made slime, some made oobleck and some of us made our own volcanos using coke and Mentos. We also wrote our own secret messages using invisible ink (lemon juice)!
We also got to take part in Mr Lusted's visit to our school to tell us all about his job as a Director of Programme Management. It was really interesting to get involved and have a go at taking apart a TV box set.
Science Week begins in Flamingos class!
We have had a great start to our Science week. On Monday, we made splat monsters, based on 'Flanimals'. Later this week we will be painting them, giving them their Latin names, thinking about their habitats, predators and prey. Watch this space for the finished creatures.
On Tuesday afternoon, Elsa's mum brought a very special visitor to our class. Eddie the skeleton came to see us! Miss Gordon spoke to the Flamingos about her job as an osteopath, and told us some interesting facts about bones.
We also made our own lava lamps, and eventually (after a very gloopy start!) we all managed to make our own slime. A very messy afternoon, but we had lots of fun!
Science Week in Tigers Class
We have had a fantastic Science Week in 5M. Our investigation skills have been well and truly put to the test creating a reaction with Mentos and Coke...it's been quite messy, but lots of fun! A big thank you also to our visitor Dr Gardner, who talked to us all about her job as a GP.
Science Week 2018
We have had a fantastic start to Science Week in 5/6C. Our investigation skills have been well and truly put to the test from making SLIME to rubber eggs...it's been quite messy, but lots of fun!
Science Week 2018
The week of the 11th June is our school Science week. We would very much like to invite a parent or carer, who has a profession linked to science, to come into school to share with the class what they do. If this is relevant for you and you would be willing to come into school, at some point within the week beginning 11th June, please your child's class teacher directly. Email addresses for class teachers can be found on the school website.
Thank you,
Mrs Rachel Coyne
Lower School Spring 2018
This term, lower school have really enjoyed their Science topic - 'Forces and Magnets'.
Upper School Spring 2018
This term, upper school have really enjoyed their Science topic - 'Evolution and Inheritance'.
Evolution and Inheritance
Science across school.
This week I have been lucky enough to visit a few of the classes around school. It has been wonderful to see real hands-on learning for Science. I also spoke to a lovely group on children about their Science experience at Oatlands. The feedback and enthusiasm when talking about Science was excellent! The children have some fantastic ideas about Science Week 2018 - watch this space!
In Upper School we have been learning about Electricity.
In Lower School our topic is Animals including Humans.